VISION, MISSION AND OBJECTIVES
TEAMSKILLS TECHNOLOGICAL INSTITUTE
VISION:
Teamskills aims to be the leading Technical-Vocational instiution in Central Visayas providing excellent education and quality services responsive to the ever-changing industry.
MISSION:
To offer accessible quality Technical Vocational Education that transforms an individual into a person of competence, professionalism, leadership, and values.
PROGRAM GOALS:
To constantly create and innovate more effective affordable ways to learn. (Continuous improvement and growth of the organization).
To exceed expectations of the industry in terms of Skills, Knowledge and Work Values.
To provide technological competence that is relevant and helpful across different areas of life: socially, professionally and at school.
To create diverse and quality culture.
To develop entrepreneurs to help build our nation.
OBJECTIVES:
Teamwork – Together Everyone Achieve More.
Excellent –Being truly the best at something.
Adaptable –Adjusting to new conditions or with someone.
Mastery – Great skillfulness and knowledge of some subject or activity
Skills – Ability to do something well or expertise.
Knowledgeable – Knowing something with familiarity gained through experience or association
Inspiring – Encourage or make you want to do something that inspires others
Lifelong, Learning – Creating relationships that last or continue through life.
Sensible – Quick to detect or respond to the needs of others
20
PROGRAMS, SERVICES, EVENTS & UPDATES
 Online learning makes the most sense because it closely simulates the interactive, real-time, multimodal experience we want from school.     READ MORE.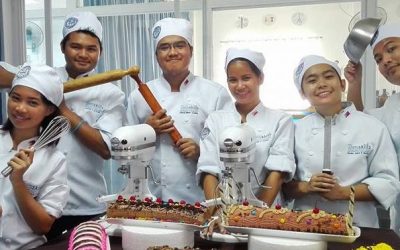 Learning program that gives you combined content or specific skills training in a short period of time.       READ MORE .
Location
TEAMSKILLS SCHOOL FOR CULINARY ARTS AND HOSPITALITY MANAGEMENT, INC.
2nd Fl., Cecilia Building, North Road, Daro, Dumaguete City, Negros Oriental, Philippines
Contact
Need additional assistance? Please contact us:
info@team-skills.com
035-4226159
Hours
We are open                  Monday to Saturday,        from 8:00 am to 5:00 pm.